Address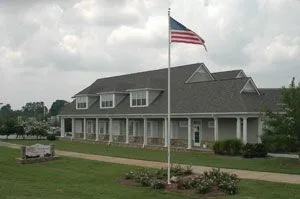 735 Glynn Street S
Fayetteville, GA 30214
Contact Information
If you have an emergency, please dial 911.
Phone: 770-461-4126
Fax: 770-461-8852
Answering Service: 678-512-0396
Office Hours
Monday through Friday: 8:30 am - 5:00 pm
Saturday: 8:30 am - 12:00 pm
Directions
ABC Pediatrics is located at 735 South Glynn Street (GA Highway 85) in Fayetteville, Georgia, about one mile south of the courthouse, at the north end of the Towne Center Kroger Shopping Plaza. The exterior of our building resembles a large gray and white Cape Cod style house.